FOUR DEGREE TRAILER WARRANTY
WARRANTY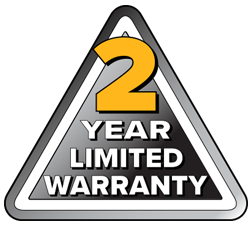 Four Degree Trailer Company – Limited Warranty
New products manufactured by Four Degree Trailer Company, are warranted against defects in materials and workmanship for two (2) years from the date of original purchase, when used for their intended purpose and under normal operating conditions.
Component parts that are manufactured by others, and are incorporated into Four Degree products, carry the same warranty as offered by the component manufacturer.
Warranty is limited to parts and the labor required to repair, or replace, the defective component.
Warranty does not include labor, or lost time, resulting from product failure.
Warranty does not include freight for repair parts, or transportation charges to and from a repair facility.
Warranty is void if maximum load of trailer is exceeded, and if abuse is evident.
Please follow the instructions located in your Owner's Manual to file a claim or contact us at 1-800-369-5365 for assistance.