Lo Riser ® and Lift-a-load® Owner Showcase...
Here's some examples of how our trailers can help your business.
Lo Riser® can withstand the elements in Alaska
At work in Anchorage, Alaska with Discovery Drilling…
Versatile Lift-a-Load Trailer® is made for the safe industry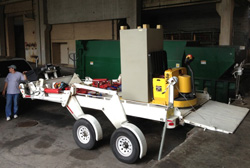 Recently, I was asked why I prefer the Lift-a-Load rather than a ground-only trailer for moving equipment. The best answer is that we have used, and will continue to use, the Lift-a-Load because it is the only truly versatile piece of equipment made for our industry. We can load from freight docks then deliver to ground level without issue and without those unsafe, high angle ramps. When the load weighs anywhere from a few hundred pounds to several tons, and is top heavy, you need to have the right equipment or critical failures will occur.
In reference to the job photos pictured to the right: This safe could only be removed from this dock which was a non-standard height – it wasn't your typical, full dock height – and there was no access for ground level. Our Lift-a-Load, with it's capability of raising to various heights up to approximately 52 inches high, made this large obstacle a "Non-Issue", any other trailer would not have been able to handle this situation.
Advance Metaworking has made a fantastic piece of equipment and we are spoiled by it. We are looking forward to adding another one to our fleet.
Al Dina CRL
Braselton Safe and Lock, Inc
Lift-a-Load Trailer® offers non-standard height delivery capability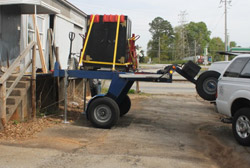 Just wanted to let you know that we have not even had the new trailer a whole week and have already put over 2000 miles on it….and completed both a non-standard height delivery as well as a dock height removal.
I cannot express how much I appreciate you getting the that trailer to us as quickly as you did. Your efforts are not unappreciated and the quality of your products are unequaled.
Al Dina CRL
Braselton Safe and Lock, Inc
www.braseltonsafe.com
Safety and Versatility with a Lift-a-Load Trailer®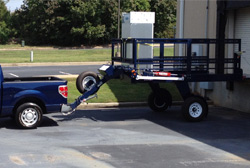 Hobart Service in Greenville, SC was looking for an alternative to purchasing a full size delivery truck. In researching over the internet, we found Lift-A-Load Trailers. This unit is perfect for our needs and provides us with great safety benefits. Instead of loading a dishmachine or an oven onto a liftgate truck and then lifting the gate while trying to stabilize the load, we simply lower the trailer deck to the ground and roll the machine inside. We can secure the machine while on the ground, then simply raise it and drive away. The flexibility it provides in unloading at the dock height or the ground level, and anywhere in between, works well for our customers' delivery needs and their various situations. Safety and Versatility is what we were looking for and found! (shown with optional fence package)
Daniel Nichols
Hobart Service
1200 Woodruff Rd
Suite G-20
Greenville, SC 29607
Phone: 864.676.9060
C&C's Lift-a-Load Trailer® got a new truck!!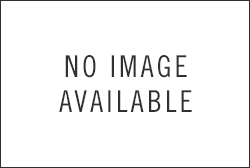 We purchased a Lift-a-Load trailer from your shop in May 2003. Using the trailer to transport our scissor lifts, we saved so much time as well as received greater safety than we could get with conventional trailers. We also use(d) the trailer to transport job boxes, etc. to and from our work sites saving us countless man power hours loading and unloading. The trailer more than paid for itself in a short time. We liked the trailer so much that we just purchased an even larger Lift-a-Load trailer to handle our bigger scissor lifts. You make a fine trailer that offers simple convenience and time savings with added safety built-in. It is well worth the money spent. We enjoyed doing business with your company.
Nancy M. Kline
President
Arrowhead Electric Service Inc
PO Box 67
Baldwinsville, NY 13027
Lo Riser® provides "safe" delivery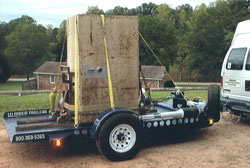 I just wanted to tell you how much I have enjoyed this new trailer. My first move was a big Diebold safe. As you can see, the trailer easily handled the load. Smooth up/down…works just fine. Since then, I've completed about a dozen other safe moves without any problems. Thanks.
Robert
Hendricks Safe & Lock
Central, South Carolina
Lo Riser® at work in the electrical industry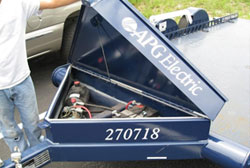 I thought you would be interested to see the modifications we made to both of your trailers. We added another deck to store tie down equipment. There was concerns the chains, ect. would damage the hydraulic equipment, so we added an additional level. We are very happy, and the trailers are great.
Jerry Lightner
APG Electric, Inc
Clearwater, Florida
www.apgelectric.com
Lo Riser® offers smooth towing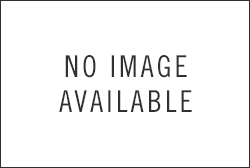 Thank you for the well crafted trailer, it operates like a dream, and tows like its not there. Who says craftsmanship is dead in America?!
Ben Schneider C.P.F.M.
Parking Garage / Meter Operations Supervisor
City of Hollywood, Florida
Phone 954-921-3535
Fax 954-921-3555
Lift-a-Load® saves you money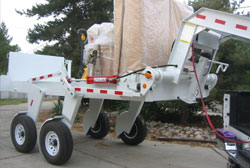 I just wanted to say that doing business with you was one of the best experiences I have ever had. Not only is the Elevating Platform Trailer everything you said it would be, its BETTER! In the 27 years I have been in business, I have never seen a trailer so strong and ridged. I am sure I will wear out several generations of trucks over the coming years towing the Lift-A-Load trailer.
We are using the trailer for loading in ways you can only do with your product. When you add up the cost of buying other equipment to do the same job, in the end, you save money because you don't need all the other costly equipment like ramps, loading docks, etc. that it takes to do the jobs that the Lift-A-Load Elevating Platform can do. There is NO other trailer better than Lift-A-Load in my opinion!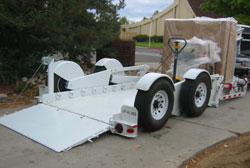 Thanks very much for a quality, well-built trailer.
Bill Callos
The Safe Place Reno Nevada
Lo Riser® saves on man hours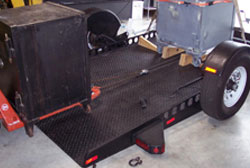 I have now officially saved 18 Man hours on 6 moves because of your trailer. I should have invested in one before alot of other tools.
Ron Wick
Safe Works
Lo Riser® delivers smooth ride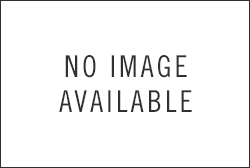 I had a competitor's trailer for 4 years and the difference between the Lo Riser and that trailer is huge. The ride is great, so easy to use and makes my job much easier. Quality built, it is an awesome trailer.
Ken Mackey
Emergency Forklift Service, Inc.
Plymouth, IN
Lift-a-Load® saves on time and rental fees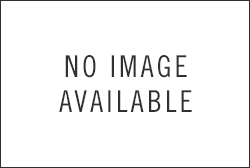 Prior to purchasing the EPT4-314 hydraulic Lift-a-Load trailer, we were at the mercy of equipment rental companies. On a daily basis, we were renting heavy scissor lifts and ride-on floor cleaning machines. Relying on rental companies to deliver on time was most difficult and expensive.
The decision was made to purchase our own scissor lifts and riding scrubber. However, we had a serious problem, "how do we transport this equipment and get the equipment to dock level?"
That's when we purchased the Lift-a-Load trailer. The savings in time and rental fees has provided enough income from using your trailer to pay for the equipment we purchased. Plus, we have been able to be more timely in dealing with our customers.
Again, thank you for such an excellent piece of equipment.
Richard Bowers
Services Unlimited CPM, Inc.
Standard paint colors are Black, Yellow and Blue.  Please ask about any other colors shown on the website, and we will provide a quote for custom paint.