Incline Capability Proves Essential for Alaskan Drilling Contractor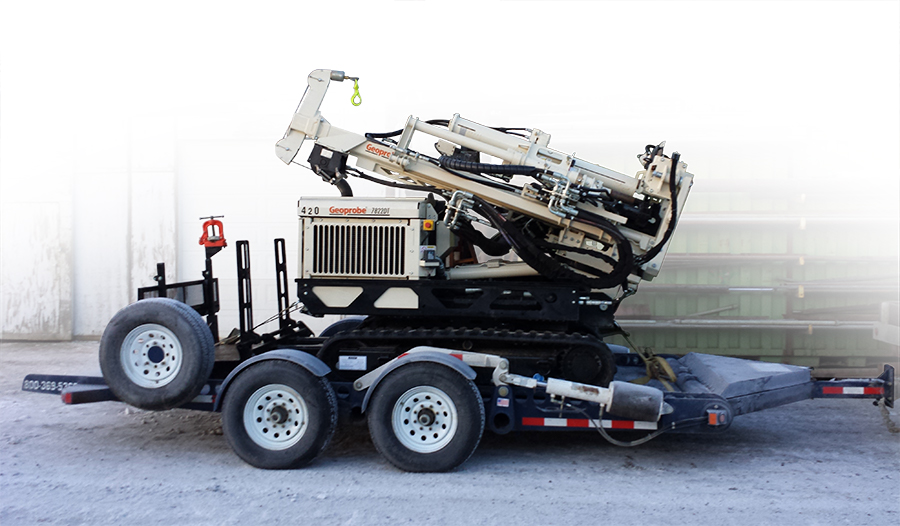 Discovery Drilling Inc., Anchorage, AK, is drilling contractor specializing in geotechnical and environmental services, including in remote access and offshore locations. This can present some unique challenges for mobilizing its equipment.
To address some of these challenges, the contractor invested in Lo Riser inclining platform trailers from Advance Metalworking. The trailers hydraulically lower the platform to ground height with the flip of a switch. Their built-in ramp provides a 4° minimum angle, allowing smooth, drive-on access, ideal for low ground clearance or reduced gradeability vehicles.