LIFT-A-LOAD ELEVATING PLATFORM TRAILER TONGUE HITCH
The Lift-a-Load Trailer with tongue hitch with ball or lunette coupler allows full use of vehicle bed. Vans or covered trucks can also be used as tow vehicles
Easy Load Access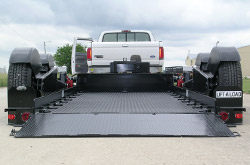 Full width tailgate/ramp gives easy access for product regardless of wheel location.
Full Use of Payload Area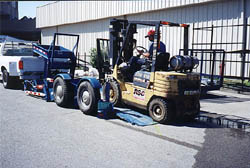 Ground level roll on loading for any products within trailer load size and weight specifications.
Bed Remains Level Throughout Loading or Unloading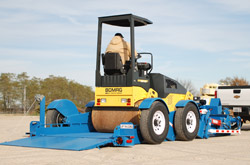 Tongue style Lift-A-Load trailers allows full use of the tow vehicle payload area.
Extremely Stable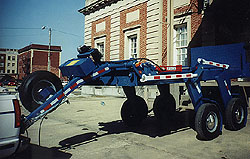 Even at maximum height, Lift-A-Load remains level and stable.
Components are Protected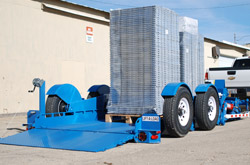 All working components are protected even when Lift-A-Load is resting flat on the ground.
Safe Operation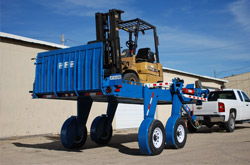 Exercise extreme caution when operating the Lift-A-Load. Check over, under and around to be sure no obstructions can interfere with the safe operation of your Lift-A-Load trailer.
Stable Support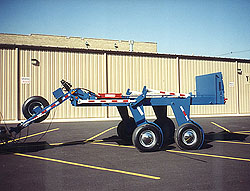 Wheels pivot forward when raising trailer to provide additional support for payload.
Rub Bars Provide Added Protection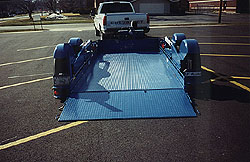 Solid steel rub bars down each side guide your load on and protect the elevating mechanism from damage.
* Standard paint colors are Black, Yellow and Blue.  Please ask about any other colors shown on the website, and we will provide a quote for custom paint.